As well as meat, did you know that you can smoke fish beautifully using an electric smoker? Smoking fish can literally be done in a matter of minutes, making it the perfect meal after work or for an impromptu get-together. It's also great for dinner parties especially when you never know how many guests will arrive.
So, let's take a quick look at how to smoke fish in an electric smoker.
The hardest part of smoking a fish is knowing when it is done. Of course, the secret is to let the smoker take it's time and do the work. So, here are some simple, easy-to-follow steps that will ensure your fish turns out perfect every time.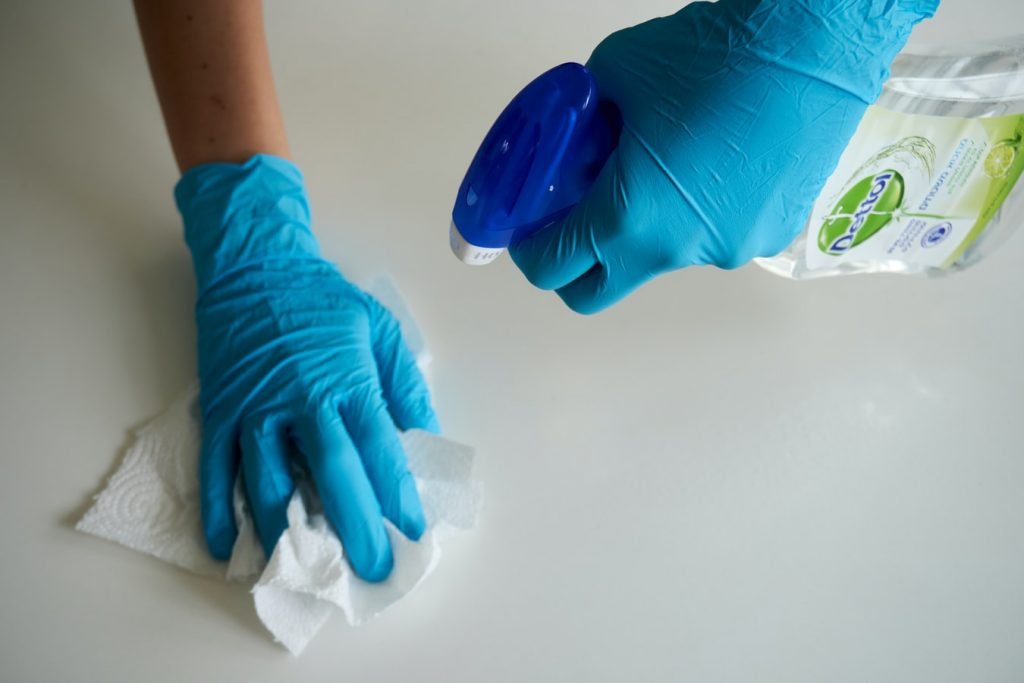 Step 1: Clean your grate.
Make sure the cooker's grate is clean. Remove debris to avoid the fish sticking to the grate because a clean grate will also give your fish a better taste. Always use hand mitts and scrub the grate using a grill brush to completely remove any particles or debris, and to make the grill grates more non-stick, dip two folded paper towels in olive oil, use a tong to hold them, and rub them over the grill grates. Repeat the process of rubbing the grate with oil approximately five times to really make sure that your fish won't stick to the grate.

Step 2: Get aluminum foil and cover the grate.
If you plan on using an electric smoker, it's important to remember to use aluminum foil. Covering the grate with a layer of aluminum foil creates a protective barrier between the ingredients, and that results in better flavor. It also prevents food from sticking or burning and makes cleanup much easier. By taking this extra step, you'll make sure that every time you use your electric smoker, it works like a pro.
Step 3: Clean the fish.
Squeeze the excess moisture with a paper towel or kitchen towel. It is important to remove the excess moisture because it will cause your fish to steam instead of sear. Put it inside the fridge until you are ready to grill it.

Step 4: Arrange the fish
Place your fish diagonally on the grate, skin side down, to create those famous grill marks.
For thinner and flakier fish, use a grill basket or wrap it with aluminum foil and olive oil, wine, or lemon juice. This keeps the fish from falling apart and retains moisture while cooking and flipping.
Step 5: Smoke dat fish!
When it is time to grill the fish, brush each side with olive oil or season it with salt. To add more flavor and keep the fish moist, you can brush it with melted butter or some fresh lemon juice while you are smoking. Remember to check your fish from time to time because using butter can burn the fish easily, so be careful. Using lemon juice over the fish can add to the show through the steam and sizzle created by it, plus the appetizing smell that could make everyone hungry and appreciate the meal.
Step 6: Adjust the temperature of the smoker down to low.
This is to prevent it from cooking too fast. Close the lid while cooking. Cooking will approximately take about 10 minutes for every inch of thickness of the fish. It is advisable to check your fish from time to time.

Step 7: Check if the skin of the fish has become seared and crisp.
Lift the edge of the fish using a turner, spatula, or tong to see if it easily moves from the grates. Do not move the fish when you see it is not yet done, for it could easily break up. If the skin is already seared, flip your fish over.

Step 8: Remove it from the grill.
When both sides are seared and the fish flakes easily when a fork is inserted, then it is done. Remove the fish from the grill, and you can now serve it to your hungry guests!
Tip: One of my favorite kinds of fish is halibut, however, it's not the easiest to smoke. So, that's why I have expanded on this topic and produced a complete guide on how to smoke halibut using an electric smoker Please check it out.
What's The Best Electric Smoker For Fish?
Now that you know the correct way to smoke fish in an electric smoker, it's time to find out what the best electric smoker is for fish. Now, I may be a newbie when it comes to smoking meats, but I sure love fish. I can tell a fish that really tastes good from one that only looks good, and believe me when I say that I was really excited when I first tried fish from an electric smoker. So much so, in fact, that I have searched for the best smoker that I can use for fish since then.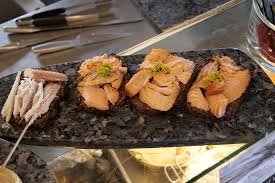 It's a good thing that some of my buddies are avid meat smokers. They had a lot of ideas about different smoker recipes and they are familiar with the different brands of smokers and smoking machines but, I learned my first lessons in slow smoking and fish smoking from these guys.
After getting all the recommendations and tips I have been given and after extensive research, I have narrowed the field down to two of the best smokers that I have found.
So, <drum roll> here they are.
OPTION 1: MasterBuilt MB20071117 Large Digital Electric Smoker
I know that some folks out there complain that electric smoking machines don't reach the required temperatures to get perfect results for certain types of meat. However, since this smoker can reach up to 275 degrees Fahrenheit, it's just right for smoking fish.
Insulated
I also discovered that the outside temperature can affect the smoker's performance if it isn't insulated. Luckily, this one is, so no problems on that front.
Next up, is the display. Anyone who knows me will know that I'm practically an idiot when it comes to reading those bar thermometers. So, when I found out that this model sports an easy-to-read digital display, I had to put a big tick in the usability box.
Of the two smokers being reviewed here, this one is the more affordable. I basically get the same performance from this Masterbuilt smoker for a lower price so, once again, it comes out on top.
Construction
Being a MastersBuilt, the build quality is, as you would expect, top-notch. Made from high-grade steel with a durable black powder coating and fully insulated, this really is a unit built to stand the test of time. Although it's not the lightest smoker I've tested, it does have wheels to help you move it around, and, of course, it features MasterBuilt's patented side door system, which allows you to add flavored wood chips while the cooking process is running.
Masterbuilt MB20071117 Digital Electric Smoker, 30″, Black
Digital panel controls on/off, cooking temperature and time

Electric Smoker dimensions – 20.47 W x 19.88 L x 33.26 H | Max temperature setting – 275ᵒ F | Inside capacity – 2 Turkeys, 4 Pork Butts, 4 Racks of Ribs, 6 Chickens

Patented side wood chip loading system allows you to add wood chips without opening door

Thermostat-temperature control for even, consistent smoking

Fully-insulated body retains h
Prices pulled from the Amazon Product Advertising API on:
Product prices and availability are accurate as of the date/time indicated and are subject to change. Any price and availability information displayed on [relevant Amazon Site(s), as applicable] at the time of purchase will apply to the purchase of this product.
OPTION 2: Bradley BS611 Digital 4 Rack Smoker
Let's get one thing straight – this is a fantastic smoker. It is feature-packed, well-built, and even has a unique feature that really impressed me. Its side-loading hopper enables you to add wood chips without having to open the door thus you don't lose heat during the whole smoking process.
Just like the Masterbuilt electric smoker above, the Bradley BS611 Electric Food Smoker also keeps to the perfect fish-smoking temperature range. It can maintain a temperature of 180 to 250 degrees Fahrenheit and it also has a decent capacity with four racks. So why doesn't it win? Well, its a bit more expensive, a bit heavier and, basically, just not quite as good value for money as the Masterbuilt. It's a close-run thing though and, of course, if you like the convenience of the hopper system and have the extra budget then I can definitely recommend it.
Bradley Smoker BS611 4-Rack Outdoor Electric Smoker, Natural Draft Smoker
Large Capacity Smoker: Our natural draft electric smoker is specially designed to accommodate the 4 included racks; This smoker allows you to feed a couple or a crowd when smoking

Professional-Grade Design: Perfect for professional chefs and food smoking fans, our fully automatic electric smokers allow you to simply load in your bisquettes and smoke for up to 9 hours

Dimensions: Our electric outdoor smokers measure 19 by 22 by 35 inches and 24 inches wide with the generator is attached; Feature a 4 by 11 by 13 inch cooking area

Easy To Clean: Our smoker features an easy-to-clean stainless steel interior that will not rust; Smoke diffuser system keeps the smoke flowing, eliminating dirty smoke and preventing black rain from dripping on your delicious smoked food

Master Smokers: We developed Bradley Smoker products to produce the best smoke flavor possible; As we say, Its all about the flavor, so enhance your dining experience and enjoy delicious smoked dishes to
Prices pulled from the Amazon Product Advertising API on:
Product prices and availability are accurate as of the date/time indicated and are subject to change. Any price and availability information displayed on [relevant Amazon Site(s), as applicable] at the time of purchase will apply to the purchase of this product.
Best Electric Smoker for Fish – Final Verdict
It should come as no surprise that I really like the Masterbuilt range, so my recommendation for the best electric smoker for fish is the Masterbuilt MB20071117 Digital Electric Smoker. It has all the features I need and is available at a very competitive price. Given the superb build quality, the large capacity of the smoker chamber, and the advanced digital controller, it will handle every kind of task that you can throw at it.

Smoking fish is one of the best ways to cook fish. Fish smoking takes time but, actually only requires a few minutes of your time, making it the best and easy to-prepare meal for your outdoor party or barbecue. Using an electric smoker make the entire process even easier than expected.